Don't forget....
Don't forget....
22 November 2019 (by Victoria Woosey)
It's non-uniform day today in school.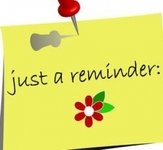 The PTFA are asking for donations of chocolate in exchange for wearing your own clothes today. They are busy getting ready for our annual Magical Christmas Evening on Wednesday 4th December from 6-8pm. The chocolate brought in will be used for the chocolate tombola on the night.
Thank you in advance!