Class Welcome Back Newsletter
Year 5 Autumn Curriculum Map
See what we are learning about in Year 5 this term...
Autumn Termly Toolkit Meeting
A huge thank you to all of the parents who came to the meeting on Thursday night - it was a great turn out and it demonstrates just how supportive our parents are.
Following on from our meeting, I have attached three videos below to support you with the focus strands for this term's homework.
The first recaps on the PEE technique, which should be used for all reading tasks. The other two are demonstrating how we carry out the addition and subtraction column method.
Remember that your child may feel more confident when doing column addition, so encourage them to use this as an inverse to check their column subtraction.
First Day Back
This half term, we are studying Harry Potter in both reading and writing. Miss Brooker welcomed us all into our new classroom and explained that we would be sorted into Hogwarts house teams. We learnt about the different personality traits for Griffindor, Hufflepuff, Ravenclaw and Slytherin and considered which team we thought we would be placed in. The sorting Hat ceremony then took place. We placed the sorting hat on top of our heads and the computer told us which house we were in. Miss Brooker explained that we have to work hard in our house teams in order to win the Hogwarts trophy and the end of the half term.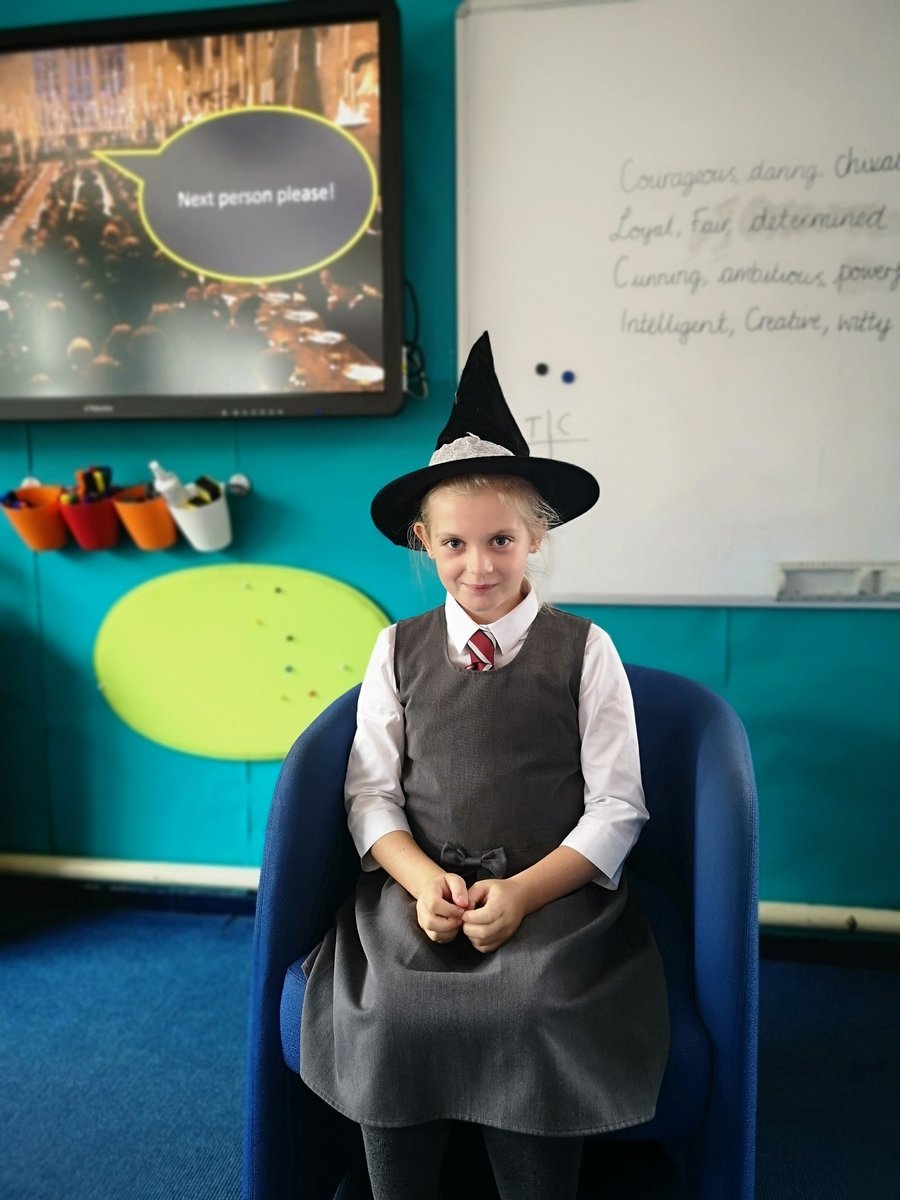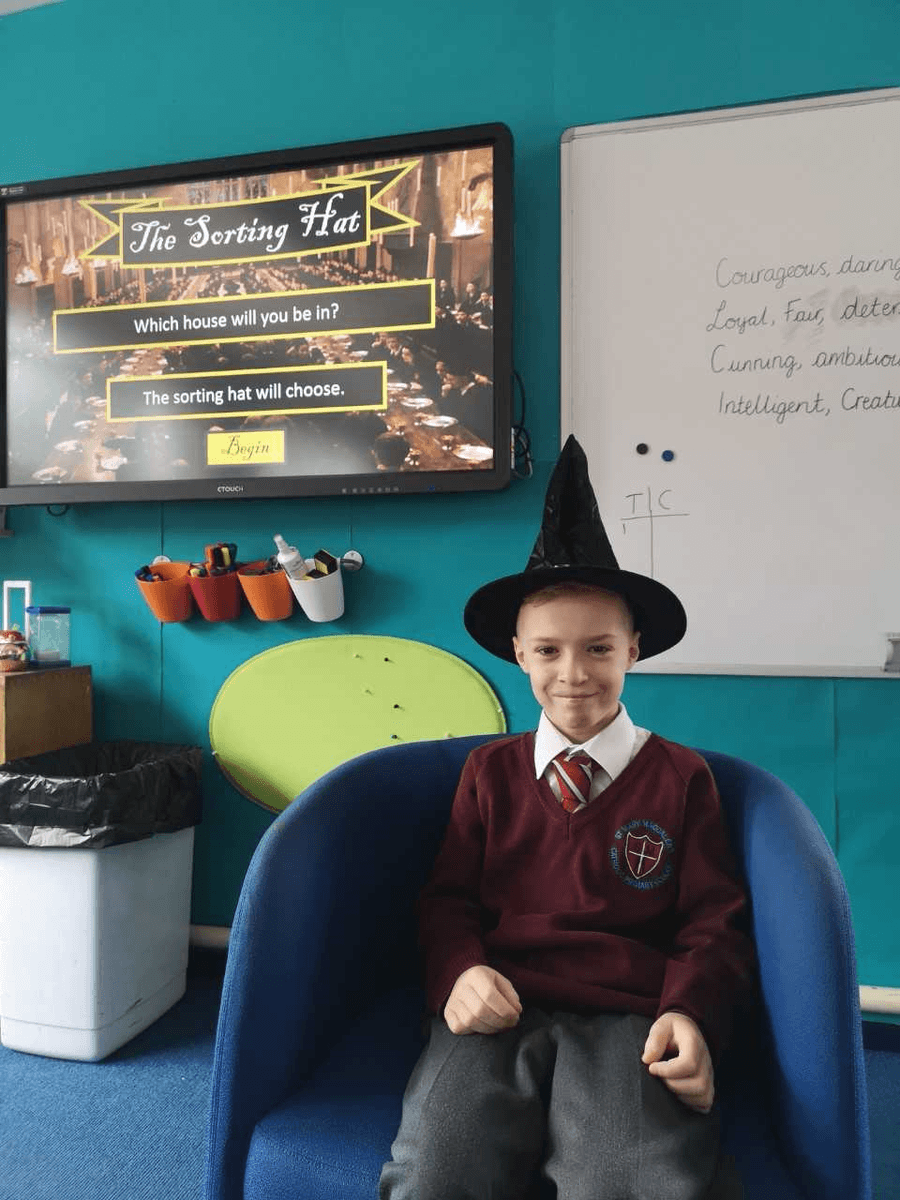 Poetry
Miss Brooker explained that we start each Literacy unit off with a poetry week, in order to enhance our vocabulary. We explored special ingredients for potions, looking at the nouns and adjectives linked to these ingredients. We then explored different verbs and adverbs for our Magic Cauldron poems. Miss Brooker reminded us that verbs were doing words and explained that we would be creating a 'doing dance' based around these verbs. We looked at all the verbs used in a recipe to make a cup of tea and then made up a class dance using the following words: Boil, drop, sprinkle, pour, turn and squeeze. After creating our class 'doing dance', we were split into groups and given a potion recipe. We highlighted all of the verbs in our recipe and created our own group dance.
Miss Brooker will be uploaded videos of our dance shortly so please stay tuned.
Science
Our topic for this term is materials and their properties. We explored a range of magical liquids and solids, when making potions, including flobberwork mucus (vegetable oil), powdered spirits (baking powder) and tarantula acid (vinegar). One of the groups made a disappearing potion, which changed from purple to pink. One group made a potion which could make any object come to life, this fizzed up. The other group made a secret snitcher potion, which created different coloured layers of liquids. Here are some of our photographs.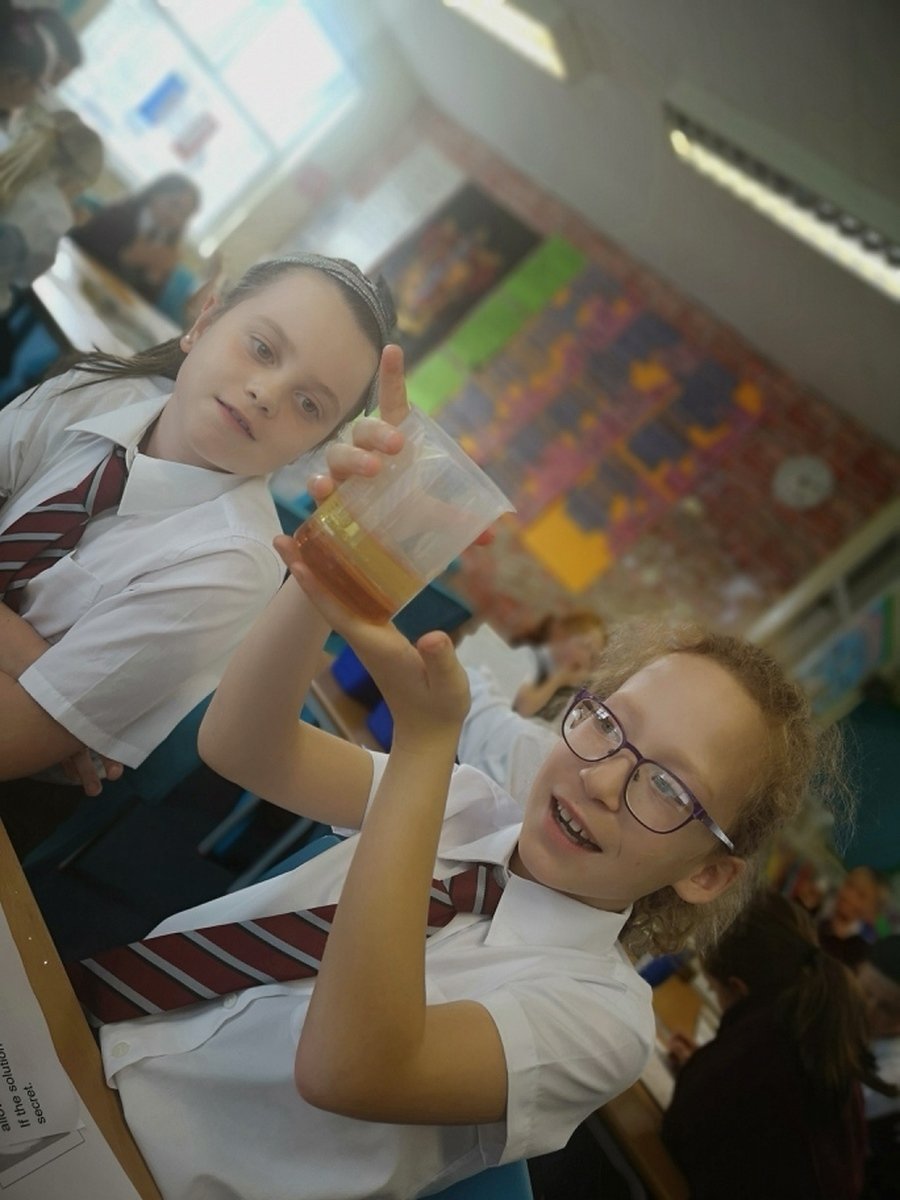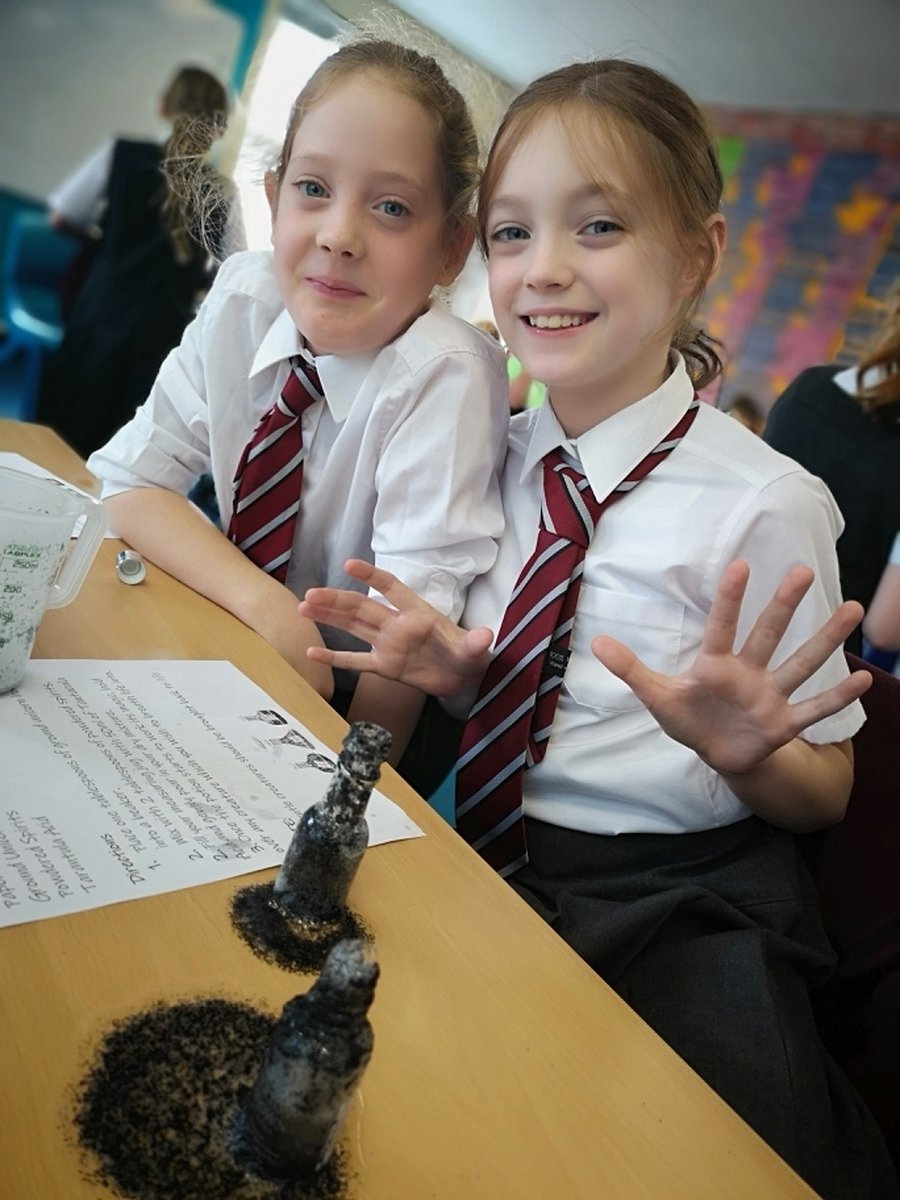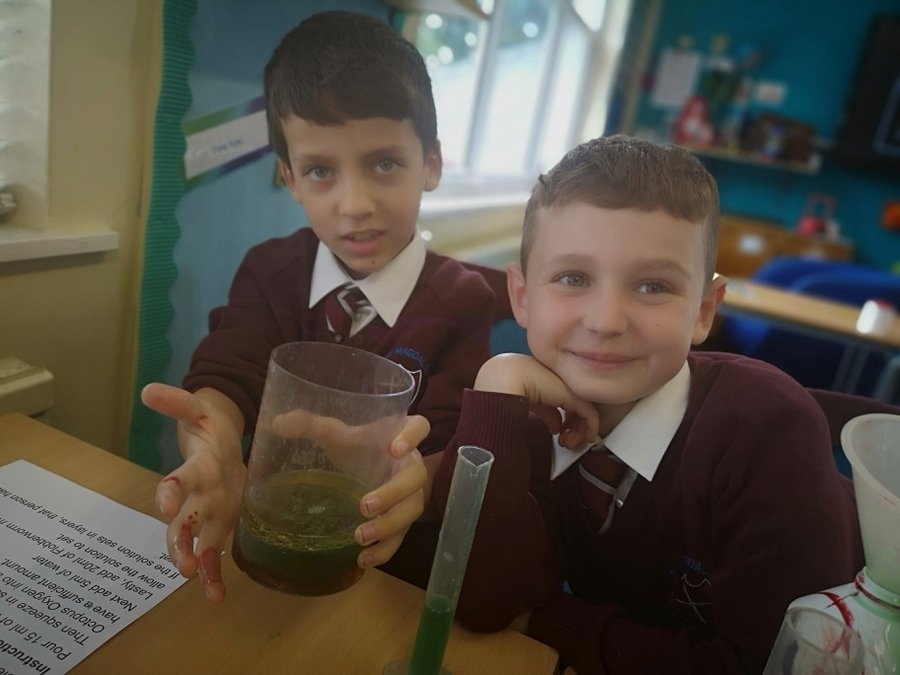 Music
Working in our Hogwarts houses, we created different sections of the Harry Potter theme tune. We chose a variety of instruments and worked really hard as a team. Mrs Henry was fantastic at conducting us.
Miss Brooker will be uploading a video of our masterpiece shortly so please stay tuned.
Art
We were able to sketch our own self-portraits using pencil and colouring pencils. We of course adapted them slightly, changing our uniform colour to the colour of our Hogwarts house team, to make us official students of the Hogwarts school. We also experimented with oil pastels, recreating 'Starry Night' by Vincent Van Gough. Again, we adapted it to have a silhouette of Hogwarts. Miss Brooker and Mrs Henry were amazed with our creative skills.
PE
We had an introductory session to Muggle Qudditch. There were lots of different roles and lots of different rules to follow but we started to get the hang of it. For the rest of the term, we will be practising the skills needed for this invasion game and will then be applying them to a Quidditch match at the end of each lesson. Muggle Quidditch is a mix of Bench Ball, Dodgeball and Tag Rugby.