Games to help with telling the time.
In Summer 2 half term we will be learning about ....
Tennis Update : Well done to Thomas, Konya, Matthew and Alice for trying their best in the next round of the Tennis Tournament. They won 10 out of 12 matches, drew as winner as winners in their heat, but were just pipped to the post by 1 point to go through to the semi-final play-offs. We are very proud of you!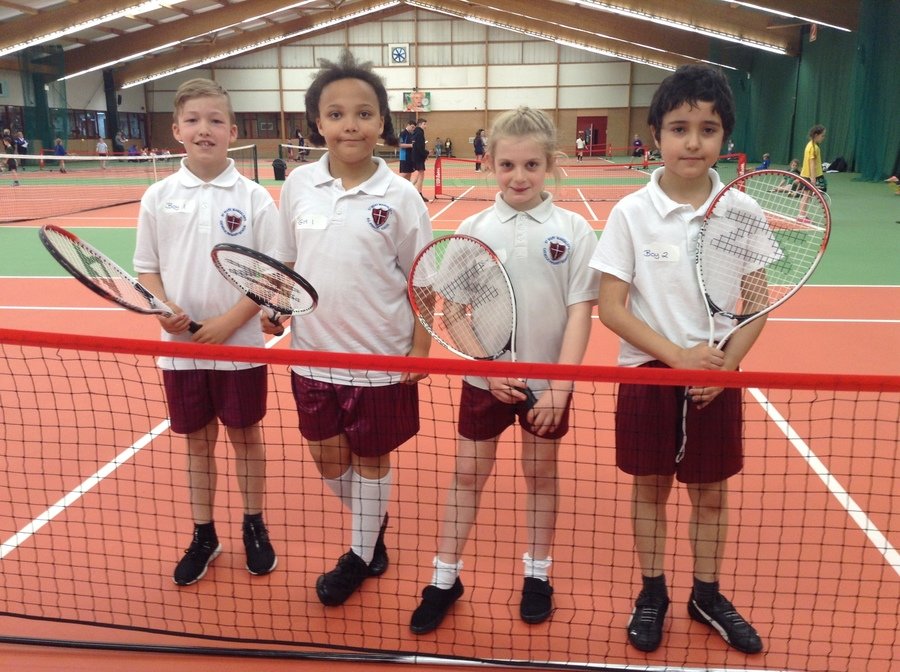 Summer 1 Year 4 will be learning
The children are making excellent progress playing the Ukulele...
Another successful Gymnastics lesson with Mrs Di-Franco
We have been busy looking at the affect different drinks can have on our teeth. Look at our results....
Spring 2 Year 4 will be learning about ...
We have been learning all about the digestive system. Today we looked at what happens from when we chew our food until the end result - excretion! The children had lots of fun!
Spring 1 Year 4 will be learning about
Retreat Day and the Sacrament of Reconciliation
Advent Assembly
The children have been very busy over the half term making musical instruments for our new Science topic "All about Sound".
Autumn 2 Year 4 will be learning about
Following our successful attempts at creating different types of circuits, the children used this knowledge to create a model that would either light up or buzz.
Circuits in Science
During our Science topic the children have been identifying household items that run on electricity. The children have been busy making circuits and have an ongoing challenge to create a circuit that will both buzz and light up at the same time.
Autumn 1 Year 4 will be learning about ......
Letter about the children learning the Ukulele
Everything you need to know about swimming in Year 4.
Welcome to Year 4 - Please take the time to read the information below to help your child settle into Year 4 routines.