During our rising shine jog, we ran five laps (but most of us ran more!!) of the field and had a yummy breakfast after. We collected sponsors and raised money for the PTFA so that they can buy some lovely new whiteboards for our school. Well done everyone!
Minibeast Hunt
Year 2 went on a minibeast hunt in the garden as part of our Science topic. The children worked well in teams and carried out good observations of the creatures that they found. They found snails, worms, slugs and a woodlouse.
Summer Term 1. The Wind in the Willows
Science
We investigated what happens to our bodies after exercise. Our heart rates and breathing rates went much higher after 2 minutes of jumping jacks.
Ash Wednesday
Father Michael came to visit us to give us ashes and explain about them meaning of lent.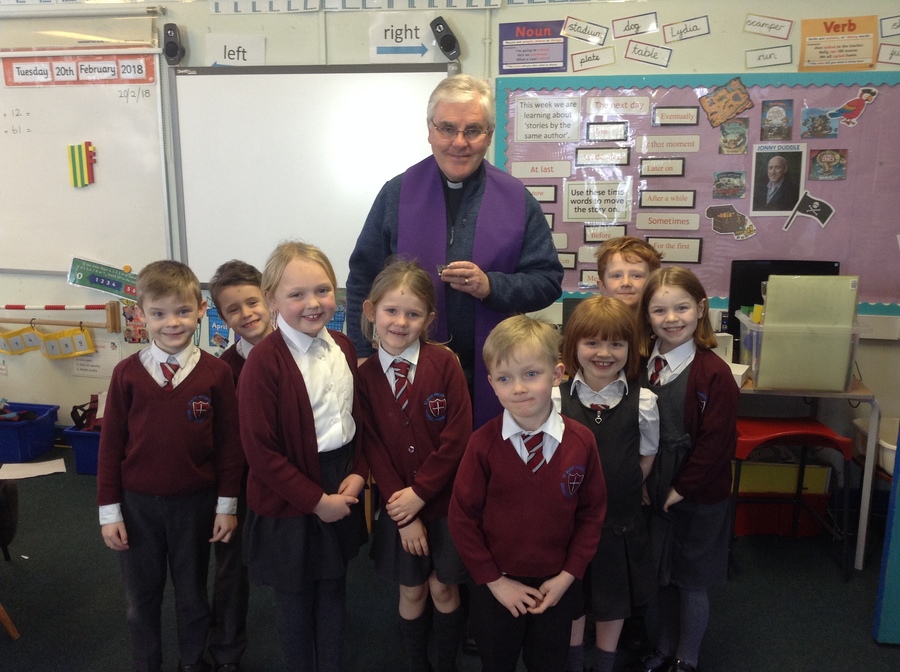 Spring Term 2 Overview - The Farm Shop
Wow it looks like Year 2 had a splendid time making space rockets and buggies with wheels and axles. We hope all the parents, grandparents and friends who came along enjoyed it too. I am really sad I missed it. Mrs Briscoe.
Spring Term 1 Overview - Explorers
Look at our fabulous clay heads
History research on the netbooks
We have enjoyed our art this half term. We have looked at drawing people, looking at proportions and how bodies move. We finished with making clay heads that we loved painting.
Autumn Term 2 Overview - Fighting Fit
Go Noodle!
We loved using the 'Go Noodle' every day to help us both mentally and physically. The mindfulness exercises are particularly fun!
Autumn 1 Overview The Place Where I Live