Football Events
The whole school received specialist football training from the team at South Ribble this week.
Another amazing opportunity to improve our football skills.
Tennis Competition
This week the Year 3 and 4 pupils joined with schools from across South Ribble to take part in a tennis competition at Bamber Bridge Tennis Centre.
Year 4 Pupil-
It was amazing! Everything was amazing, the tennis, the centre, just everything.
Jump Rope
The children enjoyed the chance to try a new sport this week, with Chris the Jump Rope Coach teaching the children basic skipping skills. The children perfected these skills to help them to perform tricks. The event was loved by staff and children alike, as you can see from some of the pupils comments.
Year 4 pupils-
I can now do a skipping trick.
It was so much fun.
I can now skip backwards.
Year 6 pupils -
It was a great opportunity to learn new skipping skills.
I know that if I slow down when I am skipping I can skip for longer and will win the competition.
It was amazing.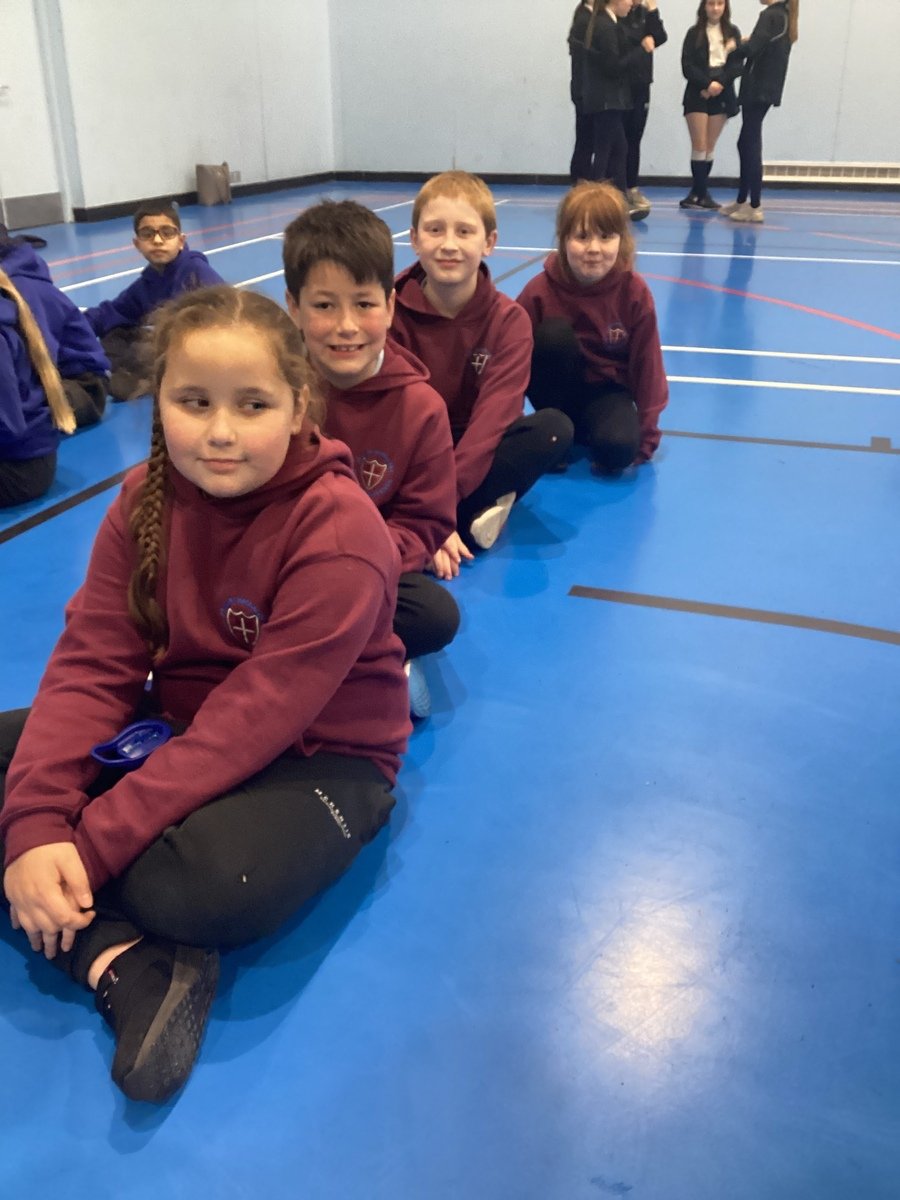 Let Girls Play
FA Football Initiative March 2023
Today the girls took over the playground with football matches taking place throughout the day.
It was a fabulous day and the girls were well supported by the boys with their chants and singing!!
Dance From The Heart Leader Training
Swimming Gala
The children had a great time at Hutton Grammar and narrowly missed out on a podium place.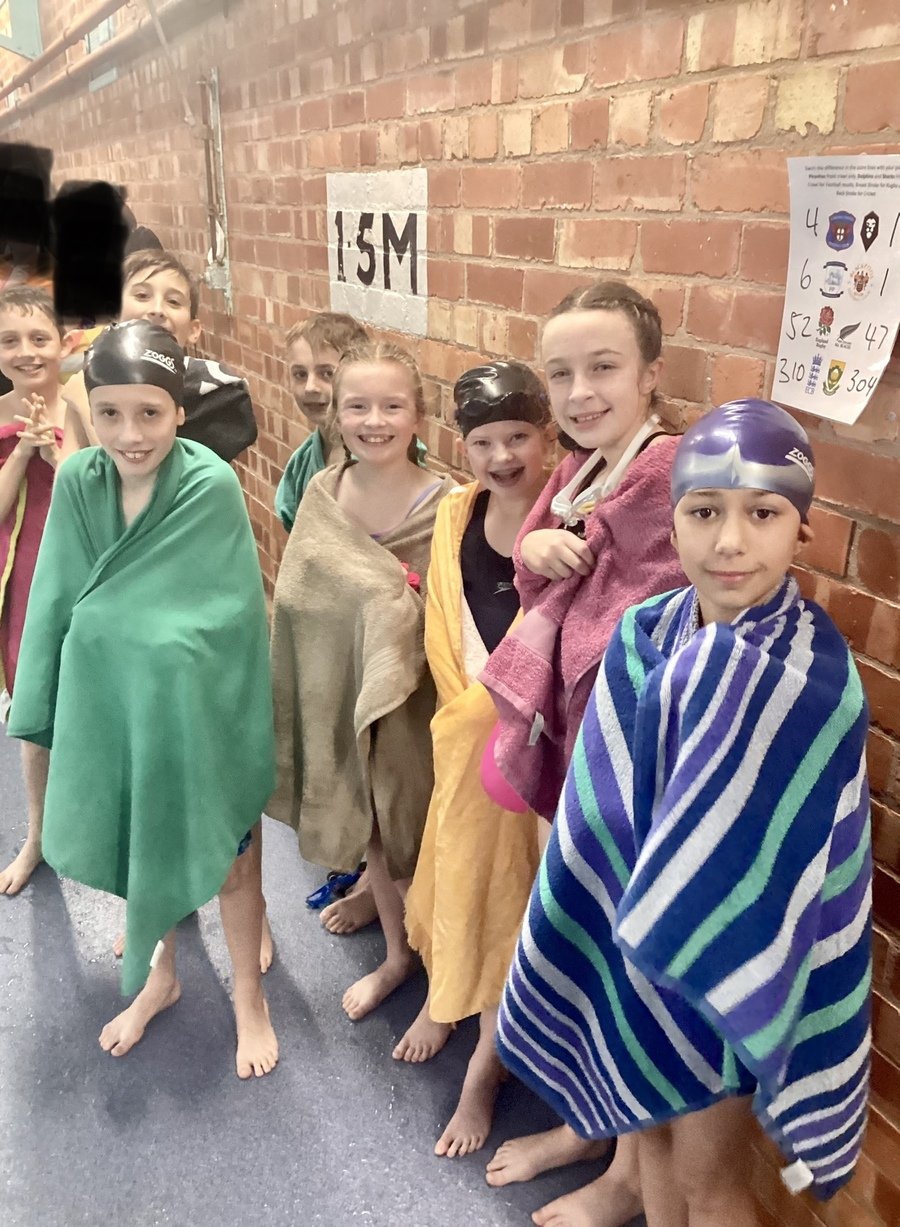 Y5 & 6 Sports Hall Athletics
The children were joint 2nd on points and then were narrowly beaten into 3rd place!
Well done everyone who took part. How proud we are of you!
Y5 & 6 Football Round 3
Tonight the competition ended with St Mary Magdalen's proudly taking third place!!
A great effort by all of the team over the last 3 weeks and tremendous sporting attitude too.
Girls' Football Competition
Our Girl's team played amazingly and showed great attitudes and teamwork. They were unfortunate not to get a medal but were a credit to themselves and our school.
Year 5 & 6 Football Competition
Round 2
Y5 & 6 Football Competition
Our first competition of the year. The boys played 3 games and won 2 of the matches.
A great start to the year!
Team Sports Activity Day - What fun we had!
Parkrun Take Over June 2022
Congratulations to all of the children and families who came along to the Parkrun Take Over at Avenham. It was amazing to see so many children from school AND adults taking part and completing the course.
Well Done Everyone!
Phil's Family Fun Club
This half term we are trying out a new club for the whole family. This week the families have been playing dodgeball.
Year 6 Mixed Football
The children took part in the Mixed Football Competition organised by South Ribble.
Unfortunately we didn't finish amongst the medals this time, but there were some amazing goals scored and some fantastic defending too.
As always our pupils were a real credit to the school.
Year 6 Tag Rugby Competition
The children took part in the competition at Hutton Grammar School over a period of a few weeks giving most Y6 pupils the opportunity to represent our school at the event.
All of the children thoroughly enjoyed themselves and we are delighted to tell you that we finished in third place!
Every class had a great time playing cricket as Andy from South Ribble spent the day with us developing our striking and fielding skills.
Our Year 6 girls took part in South Ribble's Girls Football Competition at Priory this week. The team was a credit to the school showing of their excellent skills and superb sporting attitude.
Lancashire children celebrated the spirit of the Commonwealth Games by exchanging our sports baton with pupils from Broadoak Primary. The baton has travelled from school to school throughout the day before arriving to music, ribbon dancing and flag waving from our very enthusiastic pupils.
This half term we have been introduced to Racket Sports by Dave from South Ribble. We have been taught the skills that we need to play racket sports and have been practising them during our lessons.
Let Girls Play
Today's event was a great success with so many girls taking part in our games. Just speaking to our girls told us that holding such events is so important in giving them a chance to play.
Autumn2 - Y5 & 6 Festive Netball Club
December - Y3 & 4 Paralympic Event
November - Y5 Dodgeball Competition
November - KS2 School Paralympic Event
November - Y6 Sports Hall Athletics Competition
Autumn 1 - Y2 Environmental Guardians
October - Y5 & 6 Tag Rugby Competition
September - Y5 & 6 Football Competition
Sports and Use of Sports Premium 2020 - 2021